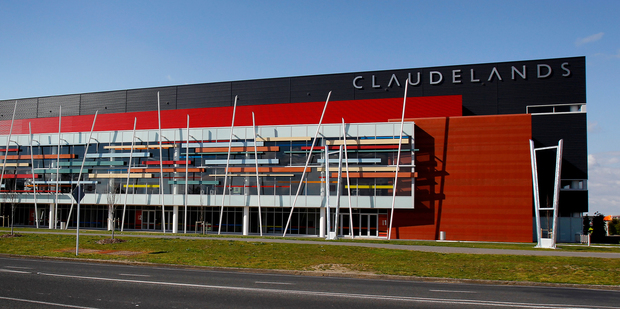 The battling Claudelands Event Centre is finally on track to meet its budget, but a councillor warns it could still be a number of years before it becomes a consistent performer.
The $69.458 million event centre - which is the largest single contributor to Hamilton City's $255.89 million of new debt in the past five years - has recorded a profit after its budget forecast was readjusted.
A report to be received by Hamilton City Council's Finance and Monitoring Committee tomorrow shows the centre has traded $142,000 ahead of its revised budget with revenue for the 11 months to May 31.
The events facilities management administration costs are also showing a $116,000 profit for the same period.
Hamilton Deputy Mayor Gordon Chesterman said the results were not a surprise to him and the centre was in positive territory but ratepayers needed to give the centre a chance over the next few years for the city's investment to prove its worth.
Mr Chesterman said the level of bookings at the centre was up significantly on the first year and there had been more than 200,000 people at its events in its first 12 months.
He said most councillors had a more optimistic feeling about it after well-documented problems with its basketball court floor, air conditioning issues in its conference area and the centre's overall level of use.
"To be frank, everyone's level of expectation has been too high in the first year of operations and I don't think that Claudelands will be any kind of business for the next three or four years," he said.
"It's a bit like the Novotel Hotel here in Hamilton - in the first year people were wanting to sell it because the occupancy rate was in the 20 [per cent] range but now it's in excess of 85 per cent."
West Ward councillor and finance and monitoring committee chairman Dave Macpherson said while the operational figures looked like they would do well, they did not cover capital costs.
"But it is financially ahead of the revised figures and it is looking better for the future as well," he said.
"One of the problems is they have had lots of booking inquiries but until they have been paid for it's not final ... some of these are two or three years out."
Mr Macpherson said the centre was tracking in the right direction and the minor capital works it required should be covered by the operational surplus it is expecting.
"It should be able to from now on pay for its own lunch."
Mr Chesterman said SkyCity would be adding a further 135 four-star rooms and other developers were looking at prospective sites in Hamilton so "things are looking positive for Claudelands".