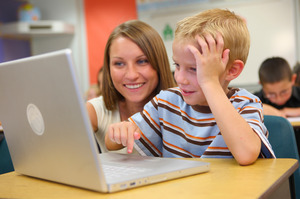 Schools are thinking of introducing photo IDs for teachers.
It follows the sentencing of convicted sex offender Te Rito Miki yesterday to four years in jail.
He managed to get jobs at six North Island schools, using a false CV and birth certificate.
Secondary Principals' Association president Patrick Walsh says the sentence sends a strong message.
"To other would be offenders, particularly those with a sexual history past working in schools, we hope it will act as a deterrent to them."
He says principals are thinking of introducing photo ID cards for teachers but will hold off until an inquiry is completed in mid June.
Mr Walsh says principals are holding off any new measures until an inquiry into the Teachers' Council is completed next month.
"One way to overcome this or put in place a safety mechanism is to have photo ID on the plastic practising teacher certificate card that teachers are issued with."
He says it would means schools could cross-reference a photo with the documentation teachers submit.