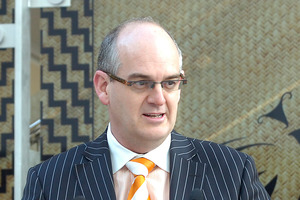 Government has revealed it will channel an extra $144 million into disability support services in the upcoming Budget.
Health Minister Tony Ryall and Associate Health Minister Tariana Turia announced the new funding this morning, a day after the Court of Appeal ruled parents should be paid for supporting their disabled children.
The additional funding will come from $132.7 million in new investment and $11.0 million in savings, Mr Ryall said.
It meant the disabilities sector would receive the largest share of new health funding in the Budget, other than district health boards, he said.
A statement said the new funding will be made up of:
• $54.7 million for more home and community support services over the next four years.
• $1.3 million in one-off funding for additional cochlear implants and follow-up services for adults and children in 2012/13.
• $20.7 million over the next four years for more help with supports like hearing aids, hoists and wheelchair access.
• $57.6 million over the next four years for expanding residential support services for disabled people.
• $9.4 million on giving people more choice in the services they receive.
The new funding adds to the $1.035 billion the Government already spends every year in supporting disabled people, the statement said.
The Court of Appeal yesterday ruled parents caring for disabled children should be paid for the support they provide.
Not paying parents such as the case plaintiff Cliff Robinson - who has spent the past 36 years looking after his two intellectually disabled children full-time - was discriminatory, the ruling said.
A spokeswoman for Mr Ryall said the new funding would not go toward paying a wage to parents like Mr Robinson.
However, it meant people like Mr Robinson would be given increased access to support services and respite care, she said.