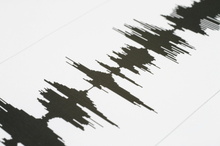 Three earthquakes have shaken Southland this morning.
The first struck just before 10am, with a magnitude of 2.8 and was 45km west of Tuatapere at a depth of 5km.
The second larger quake at 10:07am, was magnitude 5.5, and hit Fiordland, 90m west of Invercargill, at 12km deep.
Soon after, at 10:16am, a third quake was felt west of Tuatapere at 5km deep.
Invercargill police said they had received several calls but no injuries have been reported.

- APNZ