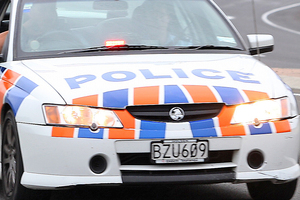 A 34-year-old man travelling with his partner and thought to be on their way to pick up their children was in a critical condition tonight after their vehicle collided with a truck near Hastings.
The man and his partner collided head on with a truck at the T intersection of Pakowhai Rd and Ruahapia Rd about 3pm. Tonight the man was in a coma in Hawke's Bay Hospital.
In a separate incident this morning, 69-year-old Hastings resident Ross Langley died when he crashed at 9.30am on Evenden Rd.
Mr Langley died when the Toyota Hilux he was transporting logs in crossed the centre line on Evenden Rd, coming to rest in a roadside drain.
He had been travelling east after the SH50a roundabout, and was found at the wheel when a passing motorist saw the vehicle on the side of the road and stopped to check.
Police were unsure how or why the vehicle had crossed the centre line.
- Hawke's Bay Today

- APNZ