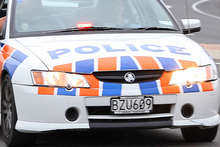 A 16-year-old has been arrested in relation to an alleged kidnapping in east Christchurch earlier this month.
Police said the youth was arrested in South Auckland and appeared in the Youth Court in Manukau on Tuesday, on a charge of kidnapping, and was remanded in Child Youth and Family custody.
The boy is from Christchurch but has recently been living in Auckland.
Police said it is alleged he jumped into a woman's car at the Pioneer Stadium swimming pool complex, held a stick to her throat, and forced her to drive for several minutes before the vehicle stopped at Sparks Road, Hoon Hay, on April 1.
- Herald Online staff