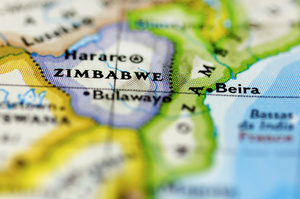 A New Zealand photojournalist who was arrested and fined in Zimbabwe has reportedly been freed.
Robin Hammond, 37, was arrested with charity worker Bertha Chiguvare after he was caught taking photographs at a post on the border with South Africa.
Zimbabwean website The Herald said Hammond was convicted of breaking the Protected Areas and Places Act, and fined $180.
An Immigration Act charge of reporting without a journalist's accreditation was dropped.
He has reportedly been deported to South Africa.
Beitbridge district Chief Superintendent Lawrence Chinhengo told The Herald Hammond, who claimed to be a teacher, and Chiguvare, who works for Save the Children, told the Department of Immigration they were on holiday.
"In fact they were on a mission to investigate how illegal immigrants manage to cross into South Africa," Chinhengo said.
The pair allegedly were intending to take videos and pictures of the illegal border entry points, however were caught by police, he said.
- Herald Online staff