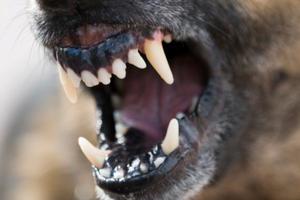 A 12-year-old boy suffered serious facial injuries when he was bitten by a dog near Turangi this morning.
YouthTown Rescue Helicopter pilot Todd Dunham said the incident occurred in a forestry area on the outskirts of the town.
"It was quite a severe facial injury," he said.
The boy was treated at the scene and taken to Taupo Hospital by St John Ambulance.
He was then flown to Waikato Hospital at about 2pm.
The boy was "pretty calm" during the trip, Mr Dunham said.
Hospital spokeswoman Mary Anne Gill said the boy was being assessment in the emergency department and due to have surgery tonight.
Waikato Hospital has a specialised plastics and reconstructive surgery unit and had treated lots of bite victims, Ms Gill said.
Recent dog attacks in New Zealand
# In January 2012, 3-year-old Rikiau West-Pakuria spent weeks in an induced coma after his aunt's dog bit him in the throat.
# On Christmas Day 2011, a 15-month-old Ozyris Beeching was bitten in the face by a dog in Edgecumbe.
# In July 2011, 4-year-old Ben Oliver was attacked by a bull mastiff-great dane in Titirangi, puncturing his cheek, lip and chin.
# In 2011 an 18-month-old girl received significant injuries to her face and stomach after being attacked at her Porirua home by a pitbull-Staffordshire.
# In 2011 a 9-year-old girl received deep cuts to her head and arm after being attacked by an American bulldog in Rotorua.
# In August 2009 Maggie Christensen was mauled by eight pig dogs, requiring her to have extensive and painful surgery.

- APNZ