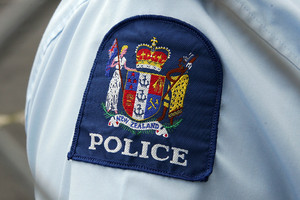 A police pursuit of a 15-year-old driver who died when he crashed a stolen car in Auckland last year complied with the law, an investigation has found.
Timoti Mohi died and his passenger was seriously injured when the stolen Nissan Silvia he was driving crashed at high speed into a power pole on Mt Hobson Rd just before 1am on January 5 last year.
The Independent Police Conduct Authority released its report yesterday on the 77-second pursuit of the unlicensed driver along Great North Rd, Karangahape Rd and the Southern Motorway which was abandoned about 1km before the crash.
The authority found the pursuit conformed with law and policy.
"Timoti Mohi was prepared to take great risks to avoid being caught ... the authority has formed the opinion that no police actions were contrary to law, unreasonable, unfair, unjustified or undesirable."
The authority restated a recommendation police develop policies for breathtesting officers involved in critical incidents. However, there was no reason to believe the officer had consumed any alcohol, it said.
The pursuit began after the officer responded to reports the occupants of two cars were interfering with parked vehicles in Grey Lynn.
While driving there he saw the cars run a red light at about 70-80km/h in a 50km/h zone.
The report said he activated his lights and siren, and pursued the cars when they failed to stop and ignored traffic lights along Karangahape Rd before entering the motorway, speeding to about 180km/h.
The officer reached 150km/h, but was told by the Northern Communications Centre to abandon the chase about 1km from where the Nissan crashed at the Market Rd off-ramp.
When he arrived at the scene, the car was on fire, Timoti was dead and his passenger was critically injured.
Timoti's blood samples tested positive for cannabis but not alcohol.
Police policy allows pursuit if a driver fails to stop after being signalled and tries to evade apprehension.
But "safety of the public and officers" takes precedence - pursuit must cease if an offender's identity is known and they could be arrested later, if the distance to the fleeing car becomes too great, or if contact is lost with the communications centre. Regulations governing pursuits have become controversial after a number of fatal crashes. APNZ