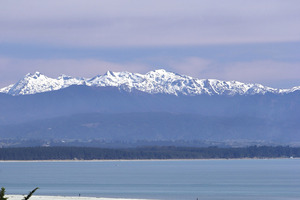 Mount Arthur, as seen from Nelson. Photo / File
Police have recovered the body of a woman who fell down a sheer rock face near Nelson yesterday.
Marjorie Ruth Hesselyn, 56, slipped and fell down a sheer rock face while tramping on Mt Arthur with five friends about 2pm yesterday.
Ms Hesselyn, known as Ruth, was a very experienced tramper, police said.
The matter has been referred to the coroner.
- APNZ