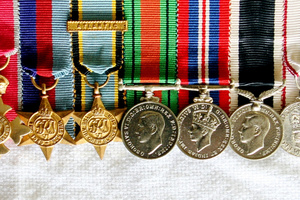 A former Otaki Returned Services Association president has yet to enter a plea into the alleged improper wearing of medals.
Don Moselen appeared in Levin District Court this morning after being charged with wearing medals he was not entitled to and using a document, a court spokeswoman said.
Moselen wore Vietnam War medals at Anzac Day services, but records do not show him serving in the war.
Vietnam War veterans made an official complaint to national RSA headquarters in 2010, after suspecting Moselen had never served in Vietnam.
The RSA asked Moselen to stop wearing the medals, but he was then seen wearing them on Anzac Day.
At an appearance in Levin District Court this morning he did not enter a plea, but was expected to enter a plea at his next appearance in April.
It is an offence to wear medals you are not entitled to, and offenders could be fined $500.
- APNZ