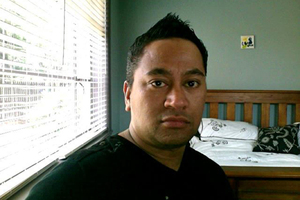 The Mana Party is investigating the case of a former regional branch chairman who admitted to having sex with a teenage boy in return for cash, cigarettes, clothing and a mobile phone top-up.
Nicholas Kayne Nitro appeared in the Christchurch District Court last month on a charge of receiving commercial sexual services from a person aged 16.
Party sources last night confirmed that Nicholas Nitro was the same person as Nikora Nitro, who is still listed on the Mana Party website as Christchurch branch chairman.
Contacted by the Weekend Herald last night, a spokesman said the party had been unaware of Nitro's offending and would start an investigation immediately.
He said Nitro had not been an office holder in the party since the end of last year's election campaign.
It was not clear last night when Nitro's offending took place.
The Christchurch Court News reported that the court saw text conversations which captured the negotiations about the price for oral sex, which then took place.
At sentencing, Judge Raoul Neave said the 16-year-old acted willingly, but was motivated by need because of his family's financial circumstances.
"[The boy] is now deeply ashamed of his behaviour, which has distanced him from his family and friends," he said.
He ordered Nitro to do 275 hours of community work, with permission to convert the hours to training, and ordered him to pay $2000 to the victim for emotional harm.
The minimum legal age for commercial sex is 18, unlike the age of consent, which is 16.
In 2010, Nitro started a Maori tourism venture, "Maui the art of Maori Haka'.' At the time, he was described as an artistic director.
Nitro could not be reached for comment last night.