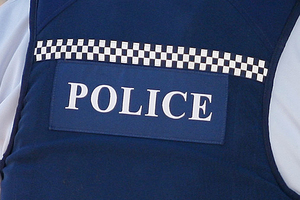 A three per cent wage rise and inflation rate would see police have to save $470m in the next four years, police bosses told Parliament today.

The figure was given by Deputy Commissioner Viv Rickard under questioning from Labour MP Phil Goff at the law and order select committee this morning.

Yesterday the Herald revealed that police bosses have floated a proposal of saving $360 million over the next three years in the lead up to the Budget in May - including the possibility of closing police stations, and a reduction in sworn and non-sworn staff.

The biggest factor facing the police budget will be the negotiations with the Police Association in the coming weeks, as the collective contract expires in July.

More than 70 per cent of police spending goes on staff - in the last financial year, $1047 million out of a total $1483 million.

Mr Rickard told the committee that competency service increments - wage increases when staff achieve certification requirements - would cost $170 million in the next four years.

Though wage negotiations were yet to start, Mr Rickard said inflationary pressures and an annual wage rise of 3 per cent a year would see a further $300 million hole over the next four years.

Mr Goff noted that the total - $470 million over four years - amounted to about $120 million a year, but Mr Rickard stressed that wage negotiations had not begun.

After the committee hearing, Police Commissioner Marshall said no constabulary staff or civilian employee would lose their jobs, but he said some who left the police force may not be replaced.
Currently about 350 staff leave police each year.

He said while closing some police stations was a possibility, it would not save much money and there were no plans to do so at this stage.

"If I thought it was good business practice, for instance if we had a station that was five minutes drive from a larger centre ... [closing it] is a possibility.

"There are probably opportunities in any part of New Zealand, but nothing is being planned at this stage. But we are merging in areas - Hastings and Napier have been merged. Upper Hutt and Lower Hutt have been merged.

"Other areas will be looked at in due course."

He said small rural police stations would not close unless police could still cover the area.

Police have a number of policies - rotations based on crime volume, mobile technology, discretion over low-level crime - that have seen more police hours on the frontlines.

Police are aiming to see a 19 per cent reduction in the number of people passing through the justice pipeline - not counting traffic infringements - by 2014/15.

Mr Marshall said he did not know where the $360 million figure had come from.

"I'm not aware of it being specifially mentioned. There are a number of figures being bandied around by officials but it certainly hasn't had any resonance with me."