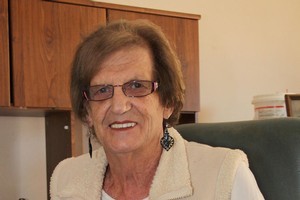 A 75-year-old woman found guilty of leaving her dog to die of heat stroke in her car has been fined $2500.
Annabell Quor was found guilty of ill-treatment of an animal by a jury in the district court yesterday.
She was found not guilty of a more serious charge of reckless ill-treatment of an animal.
The charges, brought by the SPCA, were in relation to the death of her 10-year-old pomeranian, Midgy, who died at The Palms shopping centre rooftop car park in Christchurch on December 18, 2010.
A SPCA inspector recorded the car's temperature as 44degC.
At her sentencing this morning Judge Colin Doherty said Quor effectively "cooked" the dog.
"I don't think it is a stretch to say that Midgy would have suffered terribly.
"I accept it was tragic for you," the judge told Quor.
"Midgy was a close friend and companion of yours for many years."
The judge said he did not think Ms Quor meant to kill her dog but she had to be accountable for her actions.
Ms Quor's lawyer Andrew McKenzie said the dog's death was akin to a parent accidentally injuring a child.
Ms Quor became depressed and personally suffered from the death of her companion.
On the day of Midgy's death she sought psychiatric help because of concerns she might harm herself.
After the sentencing SPCA Canterbury animal welfare manager Geoff Sutton said the fine might appear to be small in the circumstances but it reflected Quor's limited means.
Mr Sutton believed the case and publicity around it would still send a strong signal to pet owners about their responsibilities.
All of the money will go to the SPCA who brought who prosecuting Midgy.