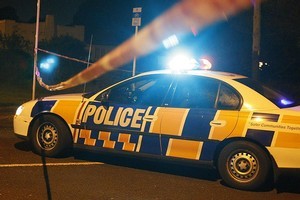 A 17-year-old girl was killed as the car she was a passenger in crashed into a power pole last night.
At about 11.00pm police attended the scene of the fatal crash which claimed the life of Samantha Marie Sinclair, from Northcote. The 18-year-old male driver was taken to North Shore Hospital with minor injuries.
The crash occurred when a 2002 Silver Nissan Skyline failed to take a moderate left hand bend and crashed into a power pole on Coatesville-Riverhead Highway, approximately 1km west of Sunnyside Road.
The Serious Crash Unit is conducting an investigation into the cause of the crash but alcohol is not considered to be a factor.
Police are appealing to anyone who witnessed the crash or saw the vehicle driving prior to the crash to contact the Serious Crash Unit or Sergeant Greg Foster from the Orewa Police on 09 425 4666.
- Herald Online