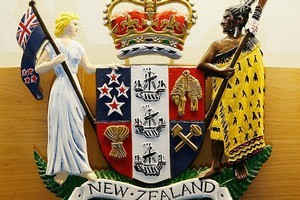 A taxi driver has been sent to prison for two years after he evaded tax payments totalling more than $500,000
Hubert Hays, who also worked as a salesman, was sentenced at the Auckland District Court yesterday after he earlier pleaded guilty to 87 charges of providing false or misleading information to Inland Revenue, and two charges of evading GST.
The total tax evaded was almost $607,000, equating to a loss to Inland Revenue (IRD) of just over $288,000.
In 2007, Hays begun preparing and filing false Income Tax returns for other tax payers, IRD assurance group manager Patrick Goggin said.
"Mr Hays could not provide any supporting documentation in respect of expenditure claimed. He also charged a 20 per cent fee and instructed clients not to co-operate with Inland Revenue if they were contacted."
In October of 2007 he also stared working as a salesman for a bedding company and issued GST invoices to the company despite not being registered, and also claimed an inflated level of expenditure in GST returns filed.
"Despite no documentation being provided to validate returns prepared and filed by Mr Hays, our analysis of third party information showed that these returns were false and that Mr Hays had committed evasion and fraud," Mr Goggin said.
Hays was sentenced to two years imprisonment.

- APNZ