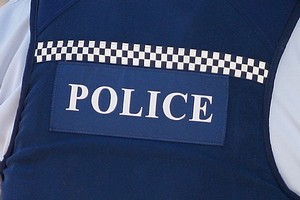 A search is underway for a man last spotted in the water under the Auckland Harbour Bridge in the early hours of this morning.
Police received calls about a man running on the north bound carriageways of the Auckland Harbour Bridge at about 1am this morning.
A police helicopter spotted the man in the water but he disappeared from view and they haven't been able to relocate him.
Police northern communications Inspector Lou Alofa says a comprehensive search has been carried out but the man still hasn't been found.
The police launch Deodar is also searching for him.
Police have been provided with two descriptions of the man and are appealing to the public for more information.
He has been described as:
* A young European man in his late teens with a slight build, dark hair of average length and wearing light pants and shirt.
* A man in his late 20s wearing a blue dress shirt and pants.
- Herald Online