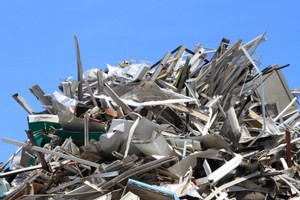 A man suffered serious head injuries following a gas explosion at a Tauranga scrapmetal yard this morning.
Fire communications shift manager Jaron Phillips understood the man was using a gas cutter to open a metal container at Scrapman in Maleme St, Greerton about 8.45am.
"The gas has ignited," he said.
The metal container had previously contained methanol, also known as wood alcohol, which be used as an alternative fuel for internal combustion and other engines.
The injured man is believed to be an employee at Scrapman.
Greerton and Tauranga Fire Brigades were sent to the scene where a large warehouse had been cordoned off by police.

For more articles from this region, go to Bay of Plenty Times