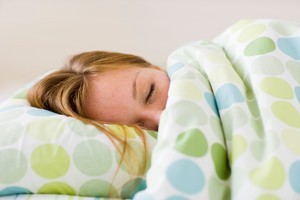 National will consider supporting legislation to "Monday-ise" Anzac Day and Waitangi Day holidays, Labour Minister Kate Wilkinson says.
Labour MP David Clark yesterday had his Holidays (Full Recognition of Waitangi Day and Anzac Day) Amendment Bill drawn from the members' bill ballot, giving some hope to those wanting a law change for the holidays.
Last year, Waitangi Day fell on a Sunday and Anzac Day on Easter Monday, which meant New Zealanders missed out on two of the year's 11 public holidays.
Mr Clark's bill would ensure that if future Waitangi Days or Anzac Days fell on a Saturday or Sunday, the following Monday would be a public holiday.
Ms Wilkinson said today the issue would be considered by the National Party caucus.
"We're not ruling out anything yet, we haven't had that discussion," she said.
"I understand that the next time that Waitangi and Anzac both fall on the weekend is not til 2021, so it certainly wasn't a priority for it."
The minister would not say when the party might make a decision on whether to support Mr Clark's bill.
Meanwhile, the tourism industry has thrown its support behind the bill, saying the law change would go good things for domestic tourism.
Tourism Industry Association spokesman Simon Wallace said the tight economic conditions meant taking time off work was more difficult for some, and more long weekends that gave New Zealanders a chance for short breaks was the ideal solution.
"Domestic visitors are also the mainstay of many tourism businesses, contributing $13.2 billion of the tourism industry's total annual $23b earnings and supporting hundreds of jobs," Mr Wallace said.
"It would be a huge boost to domestic tourism which pours $36 million a day into communities across New Zealand."
The association would be lobbying all political parties to support the bill, Mr Wallace said.
- APNZ