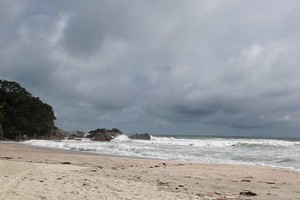 The body of Albert Alapati, who was swept to sea while swimming north of Wellington, has been found.
Inspector Ross Grantham told the Dominion Post the body was found at the south end of Titahi Bay Beach during a search around 4.45am today.
Mr Alapati and four others got caught in a rip at about 4pm on Saturday, but he was the only one who was unable to be rescued.
An extensive, land, marine and aerial search failed to find him and the search was called off yesterday evening.
A rahui, which places the area off limits, was placed on the beach for up to a month by local kaumatua Taku Parae yesterday.
Mr Alapati's family, police and Surf Lifesaving were all present for the blessing.
- Herald Online staff