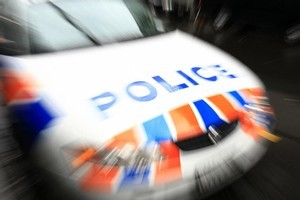 Auckland police have arrested the 15-year-old driver of the vehicle involved in what was described as a horrific crash which claimed the life of a 22-year-old man last night.
The crash occurred in the early hours of this morning at the intersection of South Eastern Highway and Carbine Road.
The Officer in Charge of the investigation Detective Senior Sergeant Sutton of the Auckland City CIB says the arrest was made after family members of the youth assisted in bringing him into the police station.
The youth is charged with Dangerous Driving Causing Death and will appear in the Auckland Youth Court next week.
Mr Sutton says the investigation is on-going and may take several days to be completed and more charges could be laid.
Mr Sutton continues to appeal to the drivers of a modified silver vehicle and a green coloured Toyota Corolla or similar vehicle in the vicinity of the crash to come forward.
Police earlier in the day arrested a 17-year-old youth for Unlawfully Getting into a Stolen Motor Vehicle and will appear in the Auckland District Court at a later date. He is presently receiving medical treatment after suffering injuries in the crash.
Police appeal for anyone with further information to phone them on 09 302 6874 or to contact Crime Stoppers on 0800 555 111.