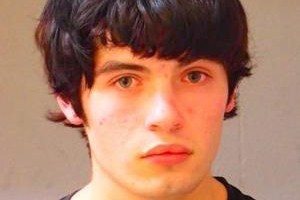 Police are today continuing to forensically examine the rundown property where missing Christchurch teenager Hayden Miles was last seen.
The 16-year-old has been missing for 105 days but Christchurch Police's `Operation Hayden' has gathered momentum over the last fortnight.
After a heartfelt public appeal by family last month, the police hunt ramped up on Friday with a forensic examination of a dilapidated property at 612 Cashel St in the eastern suburb of Linwood where there had been "some sort of incident'' involving Hayden.
There had been "mixed reports'', according to police, that the youngster had been mugged shortly before his disappearance.
Hayden last spoke to his mother Jacqui from an unknown person's cellphone in the Linwood area before going to a friend's house on Cashel St on August 22.
That was the last time anyone has seen or heard of him.
Today Detective Senior Sergeant Tony Hill, who is heading the case, said the search by police forensic staff and ESR examiners is taking longer than expected.
He said: "We will be here all week. We're trying to work through what we have found.''
The detective would not say whether the examination had resulted in any positive leads.
Police last week confirmed that the inquiry was still "very much a missing person investigation, as Hayden has not yet been located.''