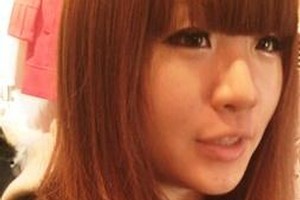 Two friends used text messages to hatch a plan that involved kidnapping and murdering a young student and stealing her money.
Honglin Yu was found guilty at the High Court at Auckland today of aggravated robbery and murdering Jiayi Li, known to her friends as Kiko Li.
Text messages between Yu and his friend Yongxin Li were read to the court during Yu's trial.
They revealed that the pair planned to pick out a victim from a rich family then drive to the secluded west coast beach of Piha for the stabbing.
The Crown argued this was exactly the fate that befell 19-year-old Kiko Li in May last year.
Her body was found by police, riddled with 22 stab wounds and dumped in the boot of her car, found in Hamilton.
In his closing statement, Crown prosecutor Aaron Perkins told the court Yu and Yongxin Li killed for "killing's sake" and for money.
One of the text messages from Yu to Yongxin Li read: "Kiko has probably quite a lot of money in the card. Family is also very rich. May consider it. Furthermore. I know her pin".
But Yu was wrong. Soon after the killing, Yu was captured on CCTV at a bank trying to use Kiko Li's ATM card. The card was eventually swallowed up by the machine.
"She died for absolutely nothing," Mr Perkins said.
He said Yu had bought the knife from a supermarket, suggested Kiko Li as the target and helped Li clean the car after the killing.
Mr Perkins told jurors that even if they did not believe it was Yu who stabbed Kiko Li, Yu was in on the plan to murder and was therefore guilty.
"They were working together as a team right to the very end."
On the night of the killing, Yu was giving Kiko Li a driving lesson. Yu was behind the wheel, Kiko Li was in the passenger seat and Li was in the back.
Yu told the court he didn't know Li intended to hurt Kiko Li and he had been driving "aimlessly" out towards Piha on Scenic Drive.
He said he was chatting to Kiko Li about his relationship problems shortly before Li reached from behind and tried to strangle Kiko Li.
Li then produced a knife and stabbed her.
"Then he pointed the knife at me, saying it is none of your business," Yu told the court.
His lawyer, Mark Edgar, said in his closing that Yu had not known Li was going to kill Kiko Li.
"He's a young man. He's made some foolish decisions as he has told you in the witness box. But there's a difference between foolish unwise decisions and being consigned to a murderous plan."
The jury found otherwise, taking just 3-1/2 hours to find Yu guilty of murder.
After the verdicts were handed down today, Justice Kit Toogood told the jurors: "If it is any comfort to you, I absolutely agree with your verdicts."
Yu will be sentenced in December.
Li is already serving a life sentence with a minimum non-parole period of 16 years for his part in Kiko Li's murder.
Victim impact statements were read to the court at Li's sentencing in May.
They showed Kiko Li's family has been devastated by the murder.
Kiko Li's father, Chang Kui Li, said his daughter had been "taken away by a cruel act" and he had been unable to concentrate on his business. "The loss of my daughter has plunged my life to the bottom."
He said Kiko's mother has "been washing her face with tears every day".
Meanwhile, it can be revealed for the first time that the man who drove Kiko Li's car to Hamilton has been sentenced.
Junzhou Zhang pleaded guilty to being an accessory to an assault with a weapon and was sentenced to six months of community detention and 200 hours community work during Yu's trial.
The sentencing had been suppressed until after Yu's trial.
Evidence raised at Zhang's sentencing last week showed he was unaware that Kiko's body was hidden in the boot of the car, although he did notice blood.
He was paid $1000 for the job by Yu, who picked him up from Hamilton.
- APNZ