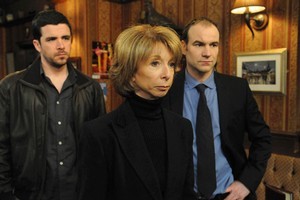 TVNZ has screened a controversial lesbian kiss on Coronation Street in its new 5.25pm time slot.
It was the first time the long-running British television show has been screened at its new time, after being moved to make way for MasterChef Australia.
And within an hour of the kiss between characters Sophie Webster, a religious schoolgirl, and her friend Sian Powers, the network had received calls.
A spokeswoman for TVNZ said the network abided by the Broadcasting Standards Authority guidelines for that time.
Debate on this issue is now closed. Here is a selection of Your Views: