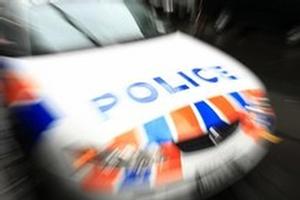 Two cars rammed through the front of a credit union store in an attempt to rob the Otahuhu shop last night.
Two cars smashed into Aotearoa Credit Union on Great South Rd, just south of the Otahuhu township said Inspector Cornell Klussien.
"One car was used to ram through the front of the building and another car used to get away."
He said the thieves attempted entry at 2:20am last night.
Mr Klussien was unsure whether the robbers managed to get away with anything.
Aotearoa credit union is a financial shop providing loans, savings and investment accounts, and insurance services to a range of customers.
Police were called to the scene to secure the building and spoke to the keyholder, he said.
He said no one was injured in the raid.
The Crime Investigation Bureau has taken over the case and is investigating.
- APNZ