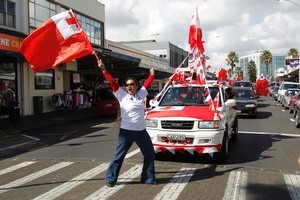 Motorists who do not secure their Rugby World Cup fan flags to their cars properly may face criminal charges.
Thousands of drivers around the country are flying the colours of their favourite teams, but police say the potential for carnage on the roads is huge if the flags come loose.
No accidents have been reported as yet but police say motorists must take care that any flags are well secured.