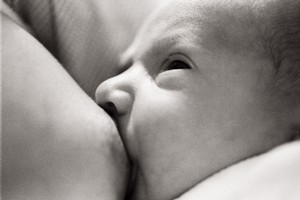 Police and child welfare authorities are hunting a woman who was spotted breastfeeding and driving at the same time, with three other children in the car.
In a move called "highly dangerous", the woman attracted attention with her erratic driving at Kamo, near Whangarei.
Police, who did not catch her in the act, were called by a concerned member of the public who took down her car's registration, local radio reported.
The Child, Youth and Family Service would also investigate, after reports the woman had three other children in the car as well as the baby.
Health policy and breastfeeding expert Dr Judith Galtry said breastfeeding while driving was "very strange".
"It's highly dangerous," Dr Galtry said. "I'm all for breastfeeding but not while driving a car."
Dr Galtry said mothers could not have babies dangling in mid-air while breastfeeding.
"You have to be holding some part of the baby."
She advised frustrated mothers with screaming babies to pull over and stop the car in a safe place before breastfeeding.
Dr Galtry said it was also dangerous for passengers in a moving vehicle to breastfeed. "If you're sitting in the passenger seat and you've got a screaming baby, I can imagine the temptation, but I mean, really."
Sergeant John Fagan told Newstalk ZB police knew the woman's car registration number.
In 2009, a woman in Ohio, United States, faced charges of child endangerment after breastfeeding her baby and talking on her cellphone while driving.
- APNZ