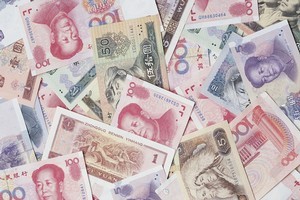 Red tape is making it more expensive for visitors from China to see New Zealand.
Immigration New Zealand says visas will cost more because the fees of a third-party collection agent have been increased.
Application fees are unchanged but Chinese travel and education agents say the $40 increase would affect the number of mainland visitors coming to New Zealand.
Immigration NZ has appointed Swiss multinational VFS Global Services collection agent for visa applications.
It used to cost 240 yuan ($46) to lodge a visa application, but that has nearly doubled, to 460 yuan, because of a 220-yuan facilitation fee.
Travel agents are charged 200 yuan for each application lodged.
"It is now much cheaper for the Chinese to get a visa to go to Europe than to travel to New Zealand," said travel agent Xiaoli Fang.
"The Chinese will go where they feel they can get value for money, and the cost to get a New Zealand visa is just too high now," she said.
Miss Fang said that since the increase, her agency had been promoting Europe over New Zealand as a holiday or study destination.
In the year to June, 120,000 visitor visas were issued to Chinese, compared with 104,000 in each of the previous two years.
International students who come for short courses are also issued with visitor visas and not student visas.
Immigration says that when its Hong Kong centre opens early next month, visitors will be charged facilitation fees of about $40 on top of visa fees for each application.
"Application fees have not changed, but visa applicants are, or will be, required to pay facilitation fees for the facilitation of visa application lodgement at the visa application centres," said Immigration head Nigel Bickle.
"Facilitation fees are a common practice. Several countries, including Canada, France and the United Kingdom, operate similar centres in China and also charge facilitation fees of between $42 and $50."
The centres collect applications, passports, fees and other documents on behalf of Immigration, which concentrates on assessment and decisions on applications.
Mr Bickle said he did not think the new fees would affect the number of Chinese visitors to New Zealand.
Chinese visitors increased more than 25 per cent in the year to June and pumped about $410 million into the economy, says the Ministry of Economic Development.
"Visitor numbers from China continue to increase ... as reflected by the arrival in the New Zealand market of China Southern Airlines in April," Mr Bickle said.
The head of the immigration division at Alex Lee lawyers, Jimmy Lee said the increase would affect Chinese budget travellers, but not those on group tours, international students or visiting family members.
"Chinese who can afford to travel overseas have the money," he said.
"A fee increase of $40 to $50 is quite insignificant to them."