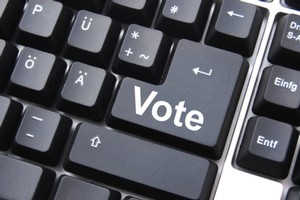 A former Labour Party president says there's no need for the party to panic just yet.
The gap between National and Labour ahead of the November 26 election was highlighted again last night in two polls.
A TV3 Reid Research poll showed both parties down 1.1 per cent from last month's poll, with National on 54.0 per cent and Labour on 28.8 per cent.
A TVNZ Colmar Brunton poll had both parties up 3 per cent from last month, with National on 56 per cent and Labour on 30 per cent.
Mike Williams, former president of the Labour Party, is relatively calm about the situation.
He says no one's focusing on the election right now, and the polls reflect that.
"During an election campaign, the media runs a kind of equal opportunity, and gives the leader of the opposition a great deal more coverage and I think that's what drives better polling," he says.
Mr Williams says it'd be counterproductive to roll Phil Goff as leader now.
"Anyone who came in to occupy that position, and I can't think who would, would be looked upon as a kind of night watchman in cricket. It's a poisoned chalice," he says.
In the TV3 Reid Research poll the Greens were the only other party to register above the 5 per cent threshold, up 0.2 per cent on 9.3 per cent. The Act Party and New Zealand First each claimed 2.2 per cent, the Maori Party 1.5 per cent, and Mana 0.9 per cent. United Future had no support.
John Key continued to dominate the race for preferred Prime Minister, notching up 53 per cent support compared to Labour leader Phil Goff's 8 per cent.
In the TVNZ Colmar Brunton poll the Greens managed 6 per cent, New Zealand First 2.3 per cent, ACT 1.7 per cent, the Maori Party 1.4 per cent, Mana 9 per cent, and United Future 0.5 per cent.
Mr Key received 57 per cent support for preferred prime minister, while Mr Goff received 8 per cent.
Both polls had a margin of error of plus or minus 3.1 per cent.