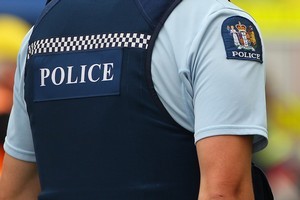 Photo / Getty Images
A suspected burglar is lucky to be alive after he was rescued from a potentially watery grave by a chasing policeman last night.
The drama began after police spotted several men apparently burgling shops in Silverdale, north of Auckland, shortly after 11pm.
They offenders fled in a stolen car which police managed to stop with road spikes.
One of the offenders was then seen running away.
"He was running away through a very dark area and fell into Orewa river." Senior Sergeant Niki Seager from Orewa police said.
She said the officer did not have time to remove his heavy stab resistant body armour or the belt with all his gear on before plunging into the river.
"It is outstanding. He didn't give his own safety a thought when he went into the water to save this male. It is exceptional bravery," she said.
The man was taken to hospital with a head injury and he and his associates are expected to be charged today with a number of burglaries.
- NZPA