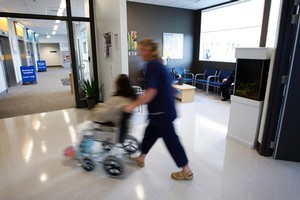 More people in Auckland have been confirmed with measles, the largest outbreak of the disease in the region in more than a decade.
There were 76 confirmed cases of the highly infectious disease in the Auckland region as of this morning, up from 72 last Monday, the Auckland Regional Public Health Service said.
Three people were in quarantine and five had required hospitalisation during this outbreak.
Almost all of the 76 confirmed cases were found in un-immunised people, Medical Officer of Health Richard Hoskins said.
Parents should know it was never too late to catch up on their children's immunisation and they should call their GP to receive free immunisation, he said.
"There is no treatment for measles, the only thing that can stop you catching measles is to get immunised."
Most cases were in west Auckland but some had spread to central Auckland, North Shore, and Manukau, he said.
Health officials were seeing a higher proportion of cases that could not be linked back to previous cases, which indicated that it was spreading in the community and quarantining was not effective. Curtailing the spread relied on good immunisation levels.
If no one in a community was immunised, one infected person would generally spread it to between 13 and 18 others, Dr Hoskins said.
The current outbreak was brought to New Zealand from Britain by a west Auckland school student, who quickly infected six non-immunised people in his classroom of 30.
The school holidays meant travelling families would engage in different sorts of activities, which increased the risk of it spreading to other areas and sectors of the community.
Common symptoms of measles included a runny nose, cough, sore eyes and fever, followed by a raised red rash that started on the face and moved to cover the rest of the body.
Anyone showing such symptoms should immediately telephone their doctor or Healthline on 0800 611 116, for advice.
The current outbreak was the largest in Auckland since 1997, Dr Hoskins said.
- NZPA