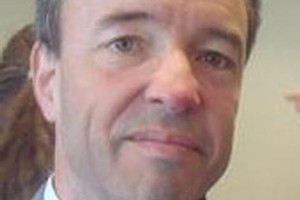 The widow of Australian multimillionaire Herman Rockefeller has won the power to divide his fortune between herself and the couple's two children.
Victoria Rockefeller, originally from New Zealand, has been granted the right to her husband's $14.6 million fortune by a Supreme Court after she declared that he had no other genuine domestic partners.
The estate includes a $1.7 million historic home in Hobart and a beachside home in South Australia.
Mrs Rockefeller's lawyer David Hughes has said he would be getting advice from New Zealand, where at least $3.5 million was owed to Mr Rockefeller by companies.
The 51-year-old Mr Rockefeller, who was known to be a private and quiet man, had led a secret life and was involved in an underground swingers' network in Melbourne.
He was bashed to death when he turned up to a swinger-couple's home without a partner and his body was later dismembered and burned in the backyard of a second property.
He did not leave a will.
An affidavit signed by Mrs Rockefeller said that she was her husband's sole domestic partner.

However, she might have a fight on her hands if a woman claiming to be her husband's long-time mistress makes a claim to the estate in the Supreme Court.
The woman known as "Liza" says she had been having an affair with the multimillionaire for 27 years and that they had talked about getting married. She has six months to make a
claim.
This week Mrs Rockefeller was granted Letters of Administration, seven months after she made an application.
She would be entitled to her husband's personal effects and one-third of his estate plus $100,000; two-thirds of the estate would go to the couple's two children.
The family has close links to New Zealand, where Mr Rockefeller met his wife in the 1980s.
He was the chief financial officer for Brierley Investments between 1992 and 2000 here in New Zealand and was a director of Genesis Research.
Mr Rockefeller was a friend of Prime Minister John Key.