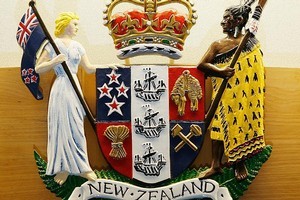 The granting of name suppression to a man who possessed images of child rape sanctions the behaviour of "sexual predators", says the Sensible Sentencing Trust.
The Manawatu man, 50, who admitted 21 charges of possessing objectionable material, was sentenced to six months' home detention and fined $5250 at the end of last year.
In a decision released today, the Court of Appeal ruled his name should be kept secret to protect his family members.
The 100 pictures, videos and text files on his computer showed children as young as 18 months involved in sexual acts, including rape.
The judges said that publishing the man's name would lead to "incalculable hurt" to his family. The man was also assessed as a low to medium risk of reoffending.
Trust spokesman Garth McVicar said the decision to grant continued name suppression set a "very dangerous precedent".
"Not only has the Court of Appeal given this pervert complete anonymity they have sanctioned and ensured a continuation of this behaviour," Mr McVicar said.
The public had a right to know the identities of "sexual predators" so they could protect children from being abused, he said.
"The original sentence...was pathetic but for the appeal court to allow this predator to roam in secrecy amongst a vulnerable and unsuspecting community is disgusting."
Stop Demand Foundation founder Denise Ritchie yesterday said the precedent from such a high-standing court in New Zealand was a big blow for child rape victims everywhere, and went against international efforts to crack down harder on offenders.
The images, which depicted violent sex acts including pack rape on children from toddlers to teens, some of whom were bound and gagged while being raped by men, were downloaded off the internet over a two-and-a-half year period, Ms Ritchie said.
"It seems the Court of Appeal had more regard for this sex offender and his family than the countless numbers of child rape victims and their families."
In February 2010 another Manawatu man, described as "prominent", was granted permanent name suppression after he was found with more than 300,000 pornographic images, many of children. Name suppression was granted to protect his family, his mental state, his wife's job and his ability to rehabilitate.
- NZPA