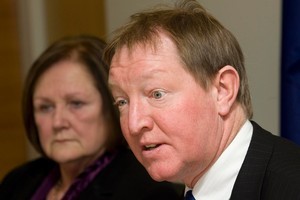 National says good management of ACC has enabled it to cut levies for workers and their bosses next year but Labour says ACC has been overcharging New Zealanders since the Government "manufactured" a crisis at the workplace insurer.
Labour's ACC spokesman, Chris Hipkins, said the decision to reduce ACC levies just months out from the election "clearly proves that it manufactured a crisis in ACC in order to justify its privatisation plans".
Mr Hipkins said parts of ACC clearly needed sharpening up "but the crisis was never as bad as Nick Smith made it out to be".
Has National turned ACC around or overstated problems? Here is the latest selection of Your Views: