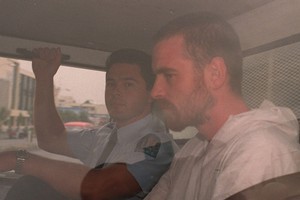 A man who went on a shooting rampage killing six people in the central North Island in 1997 has been recalled to a psychiatric hospital, two years after being freed to live in Upper Hutt.
Stephen Anderson went on a drug-fuelled rampage at a family lodge at Raurimu killing his father and five other people.
At the time of the killings, he was under the care of Capital & Coast's community mental health team in Wellington after being diagnosed two years earlier as a paranoid schizophrenic.
Associate Health Minister Jonathan Coleman confirmed to the Dominion Post newspaper last night that he had signed the recall warrant after advice from Anderson's doctors and from the Health Ministry's director of mental health.
The Ministry of Health refused to say why he had been recalled.
Anderson is classified as a special patient, who can be recalled at any time if certain mental health experts think it necessary in the interests of the safety of the patient or of the public.
Anderson killed his father Neville, 60, Andrea Joy Brander, 52, Anthony Gordon McCarty, 63, John Frederick Matthews, 28, Stephen Mark Hanson, 38, and Henk van de Wetering, 51.
He was found not guilty of the murders by reason of insanity and was detained at Porirua Hospital.
- NZPA