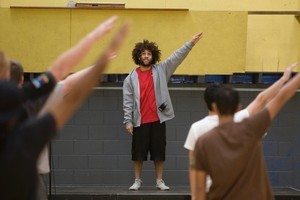 The next few days may be your last chance to get to a Rugby World Cup match, as the last of the tickets go on sale today.
The remaining tickets to the pool games will be available from 9am on the official tournament website.
Tickets to the knockout matches will go on sale tomorrow, also from 9am on the tournament site.
Punters are being urged to get in quick as the demand is expected to be huge and tickets will be released on a first-come, first-served basis.
Adult and children's tickets will be available to all 40 pool matches, which will be spread around the country.
Some of the cheapest adult tickets are in the standing areas on the terraces and grass embankments of the stadiums; one of those will cost $31, or $15 for a child, but ticketsthat cheap are available for only about 17 games.
You can still get a bargain for many of the other matches, with some of the lower-priced tickets going for $41 and $51.
You can see Fiji go up against Samoa at Eden Park for $41; top-grade tickets to that game would cost you $123.
But other A-grade tickets are a little steeper, with the New Zealand versus France match at Eden Park costing $460, the same as for the first match of the tournament, New Zealand versus Tonga.
A children's ticket to that encounter will set you back $61.
Tickets to the knockout games are expected to go quickly, with the cheapest priced at $97 for the bronze final.
The A-grade tickets are priced at from $358 for the bronze final, $491 for a quarter-final and almost $800 for a semifinal.
Remaining tickets to the final were not readily available last night but may also be up for grabs.
Meanwhile, the last of the auditions for the Rugby World Cup opening ceremony took place at the weekend.
Dozens of people turned out in Auckland yesterday to show they've got what it takes to be a part of the group welcoming the world on the big night.
To buy tickets go to www.rugbyworldcup.com/tickets