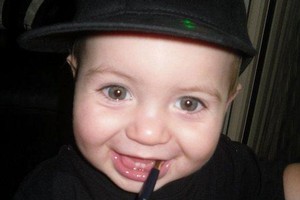 A Kiwi mother made the agonising decision to turn off life support for her toddler son after he was the victim of a brutal domestic bashing in Australia.
Kaiden Carey, 18-months-old, was rushed to hospital suffering severe head injuries on Wednesday night, Queensland police said.
He died the next day in Brisbane's Mater Children's Hospital surrounded by family including his mother Letitia, who is originally from the Bay of Plenty.
Letitia's grandmother, Jeanette Carey, said that her granddaughter's partner was responsible for assaulting the child and had taken his own life afterwards.
"He was meant to follow in the ambulance but said 'no I will drive', and that's the last she saw of him.
"She is distraught like all of us."
Letitia had lived in Caloundra, on the Sunshine Coast, for several years.
A statement from Queensland police said Kaiden had been assaulted during an incident at a house in Waterford, 30km south of Brisbane.
On Thursday the body of a 28-year-old man man was found in bush land 3km away at Meadowbrook. "The 28-year-old Waterford man's death is being treated as non-suspicious."
A report into each incident will be prepared for the coroner.
- HERALD ON SUNDAY