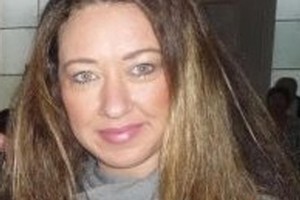 Police are concerned for a 31-year-old heavily pregnant woman, who has been missing for a week.
Korina Jade Bray-Taylor has not been seen by family or medics since 2.30pm on June 13 when she was in the company of her partner, police said.
"She was under the care of Auckland Hospital, who reported her missing," said Constable Andrew Osborne.
"It is understood she left the hospital on June 13 with her partner, who is of no fixed abode."
Ms Bray-Taylor, who is 32 weeks' pregnant, was described as European, 1.65m tall with curly blonde hair.
When last seen she was wearing a grey hooded top with three-quarter length grey trousers, white sport shoes and was carrying a handbag.
Mr Osborne said she might be living rough, and urged anyone who knew where she was to contact police.
- NZPA