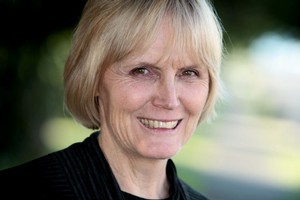 A trip to the dentist is rarely fun and often expensive. But a Herald on Sunday survey has shown the cost of a check-up can vary wildly - from free to more than $150.
And while the cheapest scale and polish was $65 for 30 minutes, the most expensive came in at $120 - $4 for every minute in the chair.
Otago University dental professor Murray Thompson said the industry was ruled by free-market economics.
"Adult dental care has been left to a private model. The practices doing free check-ups are probably using it as a loss-leader to get new clients in," he said.
"The costs of running a dental practice are horrendous. It's hundreds and hundreds of dollars in overheads an hour."
New Zealand Dental Association (NZDA) figures show Auckland dentists are more expensive than the rest of the country while Wellington, Taranaki and Hawke's Bay dentists are the cheapest.
Lumino dentist Fiona Davies-Payne said the old saying "you get what you pay for" applied - more expensive clinics had newer technology and more accomplished staff.
"They have dentists who are very, very good operators," she said.
NZDA chief executive David Crum said there were a number of reputable family dentists with reasonable fees - and the best way to separate the good from the bad was to ask people in your area.
"You wouldn't choose an eye surgeon by calling around and finding out who was the cheapest or most expensive," he said.
"Find one [a dentist] you like and stick with them."
Thompson said the most expensive option was not going at all. "Long-term dental users have far fewer problems with their teeth compared with people who only go when they're in pain."
People who avoided the dentist had more problematic gums, more lost teeth and more decay. He recommended an annual hygienist appointment to remove the build-up of plaque and tartar - which would prevent dental and gum problems down the track.
Crum said younger people who grew up with fluoride water and had few fillings only needed to have a dentist check-up every two years. Older adults who had had a lot of dental work should go every six months.
Christine Webb, 59, may have been Dr Bruce Carnachan's most loyal customer - visiting him twice a year for 44 years.
With Carnachan now working only part-time, Webb and her family have moved to Lumino dentists in Takapuna.
She said while the bill could seem steep, the long-term pay-off was worth it. "Every six months I go to the dentist and I've never had anything major go wrong with my teeth."
LOOK AFTER YOUR TEETH
* Eat food rich in vitamin C, D and calcium
* Avoid sugary food and drinks
* Use a soft-bristled toothbrush and brush in a circular motion
* High-fluoride toothpaste and mouthwash can help prevent decay
* The sooner decay is treated the better, teeth with large fillings are weak
* Research whitening treatments carefully - some damage tooth enamel
* Don't smoke - it can lead to mouth and throat cancers, tooth staining, gum disease and tooth loss
- Source: Consumer NZ