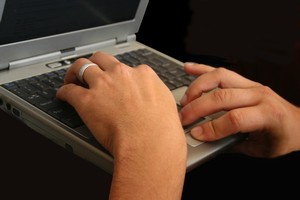 A teacher who was caught with more than 3000 pornographic images of naked young girls said he needed them to help produce sperm samples while dealing with infertility problems.
"I downloaded and looked at objectionable images mainly because of my insecurities and inability to cope with my impotence and battles with infertility," he told a disciplinary tribunal.
Rodger Radford has this week been deregistered from teaching after downloading 3341 images and movie files of naked girls, most of whom were prepubescent or in their early teens.
Many of the images included full frontal nudity and girls performing sexual acts on themselves or others.
Radford told police the girls in the images were "fresh, clean and virginal" and he knew one was only 7 or 8 years old. Last night he told the Herald he had no comment.
However, in a letter to the Teachers Disciplinary Tribunal he said the "pressures caused by my impotence and infertility issues drove me to make such a poor judgment".
The Putaruru man said it was "all too easy to think I was anonymous doing this online". "I did it secretly so I wouldn't hurt or offend my wife."
Radford, who resigned from teaching music after being caught in 2009, acknowledged what he did was "unbelievably foolish and very wrong".
"I would like to point out, however, that ... my teaching has always been of the highest standard."
Radford, caught after a tip-off from Austrian authorities, was last year convicted on 30 charges of possession of objectionable material and sentenced to two years' supervision and 250 hours' community work.