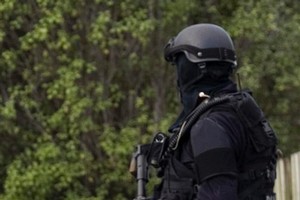 Armed police have stormed a house after shots were fired and a man has been stabbed in two separate domestic incidents in Hamilton this morning.
Police were called to what they described as "a serious domestic incident" in the Hamilton suburb of Livingston about 5am today and put up cordons around Ellicott St and Lincoln St.
Police said a man had gone to the property and shots were fired from a handgun from outside the house.
Police warned the public to stay away.
Members of the Waikato armed offenders squad made voice appeals to the occupants of the home before they used distraction devices and got into the house.
"No shots were fired after the arrival of police who are currently speaking to the occupants," said a police spokesman.
Police were also speaking to a man who was taken to Hamilton's Waikato Hospital about 6.50am, suffering from a minor stab wound.
The wound was inflicted by his female partner, police said.
- NZPA