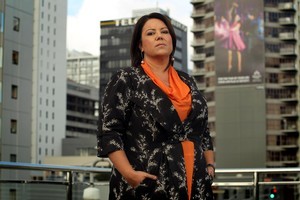 Social Development Minister Paula Bennett has ordered an investigation into at least 50 households after discovering several appeared to be receiving more than $100,000 a year in benefits.
A report obtained under the Official Information Act shows 14 people, including three children, were listed at one household in Papatoetoe. Collectively it was getting over $4000 a week net in benefit payments - adding up to about $224,000 a year.
The report on the top 50 households in which more than one person received a benefit showed 24 households with between seven and 18 people living in them were getting more than $2000 net a week. Thirty of the top 50 were in Auckland, including 15 in Manukau.
One home in Mangere had 18 people listed as living there, including 11 children. Benefit payments to those in the household totalled almost $2300 a week.
A memo accompanying the report said it was likely some of those listed in the households did not actually live there, but had moved without advising Work and Income or used that house as a postal address only.
Ms Bennett said the Ministry of Social Development was now contacting every adult reported as living in those households toensure details were correct, and the families were safe.
"We would want to make sure they have been honest in their reporting to us and not getting overpayments."
The list raised a number of concerns, including potential double-dipping of accommodation supplements and fraud. It also raised concerns about children's safety.
"I struggle to see how 18 people living in a household with seven adults and 11 children is good for anybody.
"We have to look at overcrowding issues, whether there really are 18 people living there and ensure the safety and wellbeing of those children is paramount."
A memo accompanying the list said some households included children who were the subject of Child Youth and Family monitoring, but CYF had a different address for the child.
Ms Bennett said that was another area that required investigating.
"In some cases it might be that Child Youth and Family also don't know that there's that many adults living in the household and we would want to make sure that information was passed to other departments so we could investigate the safety of those children as well."
She expected her officials to report back on an initial investigation later this month.
She had asked for the breakdown of benefit payments per household as part of work a panel of ministers is doing on welfare reforms following the Welfare Working Group report.
Benefit payments are more usually reported according to the individual receiving them, but she said the household breakout gave another perspective.
The list was based on net benefit payments at May 12, 2011, and included all forms of benefit payments, including accommodation supplements.
TOP 10 BENEFIT PAYMENTS
Where - How many - How much per week
* Papatoetoe - 3 children and 11 adults - $4302.90
* Avondale - 10 children and 6 adults - $2999.74
* Manukau - 8 adults - $2852.82
* Unknown rural - 6 children and 9 adults - $2500.24
* Kelston - 8 adults - $2462.95
* Tauranga - 5 children and 8 adults - $2479.36
* Kaitaia - 1 child and 9 adults - $2479.36
* Manurewa - 7 children and 7 adults - $2429.20
* Glendene - 3 children and 8 adults - $2326.63
* Mangere - 11 children and 7 adults - $2295.73