Today, on what would have been her 26th birthday, Sophie Elliott's parents launch a book and a foundation in an attempt to keep other young women safe and to restore Sophie's reputation after a murder trial in which her killer blamed his victim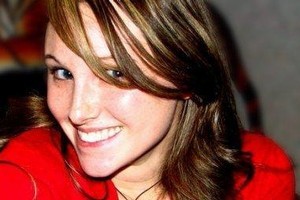 Sophie Elliott would be turning 26 today if she had not been brutally murdered by her former boyfriend.
Her father, Gil Elliott, imagines that his daughter - due to take up a job with the Treasury the day after she was killed - would have become a "fully fledged economist" in Wellington, and would have flown home to Dunedin to celebrate her birthday with a special family meal and cards and presents.
"And unfortunately that is not going to happen ever," Mr Elliott told the Weekend Herald.
"She was a very loving person. She loved her home and her bedroom."
It was in her Dunedin bedroom that Miss Elliott, 22, was stabbed and cut 216 times by university tutor Dr Clayton Weatherston, now 34, on January 9, 2008.
At his High Court trial the following year, Weatherston became the target of public outrage when he claimed he was provoked into the killing, and put blame on Miss Elliott.
A jury found him guilty of murder, but the public outcry led Parliament to abolish the defence of provocation.
Today, to coincide with Miss Elliott's birthday, her mother Lesley launches the book Sophie's Legacy - A Mother's Story of Her Family's Loss and Their Quest for Change, along with the Sophie Elliott Foundation to help guide young women through life's dangers.
Mr Elliott called the launches "bittersweet".
"If [the book] could save one life that would be really good. But I think it will do much more than that - that's my feeling."
Coping with his own loss is still very difficult.
"We know that there's never going to be a wedding. There's never going to be a son-in-law, and there's never going to be any grandchildren from her.
"The death of a child potentially wipes out, when you think about it, generations of people.
"It's difficult to know what to do with birthdays and what to do with Christmases and all that sort of stuff, when you are used to having someone around who's not there anymore."
Mr Elliott said he did not know where his wife got the strength from to launch the foundation and write the book - co-authored with Bill O'Brien, a former policeman and author of Aramoana: Twenty-Two Hours of Terror.
"Perhaps she's got Sophie sitting on her shoulder. I think Sophie would have done this for us - she was that sort of person.
"We appear to be driven, but really we are doing it for Sophie, because we don't want her life to be wasted," Mr Elliott said.
The Elliott family are still awaiting the outcome of Weatherston's challenge to his murder conviction in the Court of Appeal.
Weatherston's lawyer, Robert Lithgow, QC, argued that his client did not get a fair trial when the defence of provocation was being publicly debated while his trial was under way.
Until all his appeal rights are exhausted, the Elliott family cannot get access to Sophie's possessions that were seized for the investigation and court proceedings into her death.
"It would be really nice to know that the thing is finally settled," Mr Elliott said. "I'm strongly against these people being able to appeal. Particularly in an open-and-shut case like this."
Proceeds from the book Sophie's Legacy will go towards the work of the Sophie Elliott Foundation.
Ahead of the book launch, Lesley Elliott said she was still not sure how she felt about the book.
"Somebody asked if the book has been cathartic. Maybe it has been. I think for our family, extended family, Sophie's friends and others, it puts the whole story together."
During his 2010 trial, in which he used the defence of provocation, Weatherston stunned people with his narcissistic, manipulative personality.
In the book, Mrs Elliott reveals she discovered her daughter was stabbed 216 times only after the evidence was presented in court, 18 months later.
The book also claims that Weatherston, an economics lecturer at the University of Otago, had been found to have accessed and downloaded pornography "hours and hours on end" using the university's computers.
"It wasn't allowed to be used at trial. We brought it up in the book. We thought it was relevant to the sort of behaviour he exhibited, particularly towards women.
"In most jobs, you would probably get fired for downloading porn," Mrs Elliott said.
The authors also attack the University of Otago's policy on staff-student relationships, which was revised following Sophie Elliott's murder.
"Basically, they redrafted it and it came out as wishy-washy as the first one, which was that the relationship between a student and their supervisor had to be reported to the head of department," Mrs Elliott said.
"In our point of view the university had a duty of care to Sophie - and all students for that matter."
It was also an attempt to set the record straight regarding Sophie Elliott's reputation, Mr O'Brien told the Otago Daily Times.
"They [victims] have no way of defending themselves. There was the issue of resurrecting Sophie's image."
Weatherston was sentenced to life in prison with a non-parole period of 18 years.
Mr Elliott writes in the book: "To this day I can't fully comprehend what happened or why.
"Sophie was the most beautiful, caring and loving daughter and sister any parent or sibling could ever want.
"She was the light of our life and when she was so cruelly taken that light went out and an awful darkness descended. Sophie was one of life's genuine treasures.
"I believed that then, I believe it now and I always will."
On the web: www.sophieelliottfoundation.co.nz
- Additional reporting: Otago Daily Times