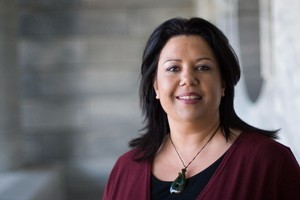 Welfare numbers have continued their downward trend for the fourth consecutive month, with the number of beneficiaries dropping by 2295 in May.
Social Development Minister Paula Bennett said more than 9000 people went off benefits and into work in May, including more than half who had been receiving the unemployment benefit.
"Obviously, we'd like to see fewer people reliant on benefits and the focus on preparing people for work remains a priority for this Government," Ms Bennett said.
There are currently 328,043 people on benefits in New Zealand, with 57,058 of those on an unemployment benefit.
Ms Bennett said more than 5000 people had cancelled their unemployment benefit in response to the Government's welfare reforms that requires those on unemployment benefits to reapply after one year.
More than 1400 of the 5000 said they had found work, more than 2600 did not complete a reapplication and more than 1000 were no longer eligible, Ms Bennett said.
"We've also seen more than 1000 people leave the DPB altogether to go into work within a month of getting intensive support from Work and Income."
Currently about 15,000 people on DPB now earn more than $80 a week.
Ms Bennett said another welfare change, requiring parents of children aged over six years to look for 15 hours work a week, meant many had taken steps towards paid employment.
- NZPA