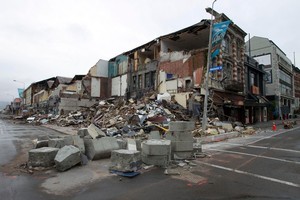 Demolition companies working in the Christchurch CBD have dismissed suggestions crews should be working seven days a week.
After a brief visit to the city, international agency Architecture for Humanity chief executive Cameron Sinclair yesterday told the Sunday Star-Times he was shocked at the slow pace of deconstruction work in the quake-damaged city's centre.
Mr Sinclair, who helped with rebuilding New Orleans after Hurricane Katrina, said the city could not afford to take weekends off when there were so many buildings that needed to come down before any reconstruction work could begin.
Is work in rebuilding Christchurch progressing too slowly? Here is the latest selection of Your Views: