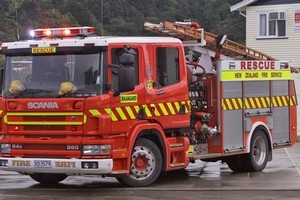 A Wellington train was evacuated after a fire was discovered in a heater about 6pm.
The service from Wellington to Taita in the Hutt Valley was stopped at Petone for passengers to get off, a KiwiRail spokeswoman told NZPA tonight.
"There was no smoke or flames that passengers were aware of," she said.
The Fire Service put out the fire, which she described as tiny.
Passengers were put on a following service.
- NZPA