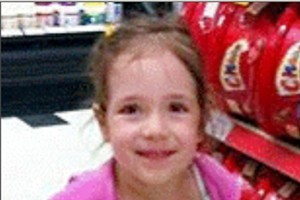 Slain mother Tania Simpson was so afraid of her former fiance, New Zealander Paul Rogers, that she wanted to be walked to her car after work every night.
And Rogers was so obsessed with Ms Simpson and their two children that he had their names tattooed on his torso, it emerged yesterday.
The couple - who had been engaged and had sent out wedding invitations - split eight months ago.
It appears the separation and Ms Simpson's new relationship with another New Zealander caused the murder-suicide spree that left all three adults and Ms Simpson's 5-year-old daughter, Kyla, dead on Monday.
A former work colleague said yesterday that Ms Simpson used to tell him of how scared she was of Rogers.
"She said there was a bloke in the past and she would like to get escorted to her car every night just in case," said the man, who had worked with Ms Simpson at the Robina Tavern in Queensland.
Ms Simpson and Rogers had two children, Kyla and 20-month-old Bronnson.
Rogers, 40, had the words "My loves Tania Kyla Bronnson" tattooed on the left side of his torso.
Photos of the tattoo appeared on Rogers' Facebook page a month after Ms Simpson broke off the engagement.
Ms Simpson, 31, was found stabbed to death in her Gold Coast apartment on Monday with Anthony Way, 33, who left Nelson eight years ago.
After their bodies were discovered, a search started to find Kyla, whom Rogers took from the unit.
They were found dead in a station wagon near the New South Wales town of Casino late on Monday evening.
Bronnson escaped because he was staying with Ms Simpson's parents on Sunday night.
Another of Ms Simpson's friends said yesterday that she had been starting a new life with Mr Way.
"I don't think Paul ever got his head round the idea Tania had left him and taken up with one of his friends."
Late last week, neighbours noticed a man pacing up and down outside the block where Ms Simpson worked as a building manager.
Police are trying to establish if the man was Rogers.
Dr Ian Lambie, associate professor of clinical psychology at Auckland University, said someone in Rogers' state could be psychologically and emotionally distraught and feeling humiliated.
"Maybe depressed ... suffering lack of any reasoned or rational thinking processes and very impulsive."
Anthony Way's family in New Zealand said yesterday that they did not know of any relationship between him and Ms Simpson.
In the NSW town of Inverell, where Rogers and Ms Simpson ran a caravan park before their split, a woman who knew the couple said Rogers did not seem the kind of person who could harm anyone.
"You could always have a joke and a laugh with him," said Ann Clydsdale of Inverell Tourism.
"He was always straight down to business, but he was a happy sort of guy as well."
Ms Simpson's brother Ben Simpson, 26, yesterday described his sister as the rock of the family.
"Not one person in this world had a bad word to say about my sister."
He said police could have done nothing more in their search for Kyla.
Questions have been raised about the fact that an abduction alert was not issued for Kyla until she had been missing for seven hours.
"The police have been fantastic," said Mr Simpson. "They've treated this so well and I really appreciate their support and help.
"I believe the police have done everything in their power and there's nothing else that they could have done or we could have done."
Queensland Premier Anna Bligh said the Queensland and NSW coroners' offices had agreed Queensland would lead the investigation into the deaths.
Ms Bligh said it would also be the first time the coroner's office would use its new family and domestic violence death review unit, established this year.
She said the unit was set up to address the fact that a quarter of all murders in the state were linked to domestic or family violence.
The brother of Anthony Way arrived in Brisbane last night to bring his body home.
Andre Way, 35, told the Herald he wasn't intent on finding out details of what sparked the killings.
"It's not on my priority list because it's not going to change the outcome."
His parents were planning a funeral service in Nelson.
"They're coping. It's really taking it one day at a time thing for all of us."

additional reporting: Courier Mail, Jamie Morton