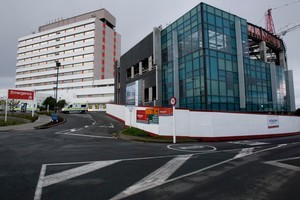 A 60-year-old grandmother died after being given 10 times as much heart medication as she should have been.
Shirley Curtis, who had had a triple bypass, was admitted to North Shore Hospital with breathing problems and swollen feet just before Easter, One News reported.
She was treated for five days and was to be discharged when she was overdosed with 10 times the prescribed dose of metaprolol, a beta blocker which slows the heart.
"Things were going off and red lights were flashing and they said they can't get a pulse," niece Donna Stanton said.
"We were told that the doctor had prescribed 12.5ml and the nurse had given her 125ml, which caused severe heart failure and then multiple organ failure."
Ms Curtis died the next day.
The Waitemata District Health Board (DHB) admitted the dosage was wrong and said the cause of death was being investigated.
"This may have had a relationship with her death and at this moment the matter is with the coroner and police for investigation," Waitemata chief medical officer Andrew Brant said.
"The nurse and the staff are absolutely shattered by what happened," he told One News.
The nurse who administered the overdose had been stood down.
- NZPA