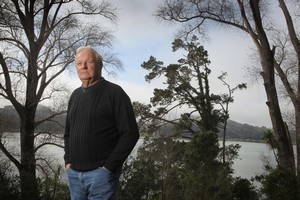 Residents of the new Auckland region's northern districts are pushing ahead with their campaign to "divorce" the Super City and join Kaipara District Council. They intend to pressure general election candidates to take their side on the issue.
Bill Townson - a semi-retired boat-builder who has lived at Mahurangi East for 37 years - is spearheading the Northern Action Group's campaign, despite rebuffs from Local Government Minister Rodney Hide and, last week, from the Auckland Council.
The group was formed in September 2009 when the Government overruled a select committee recommendation to exclude North Rodney from the Super City.
Mr Townson says North Rodney is under-represented with just one councillor for the wide-ranging district on the new council. Issues getting attention are not relevant to residents of rural Rodney.
"Congestion, for example, is not a problem for us, nor whether Auckland needs more trains. Here, the condition of our roads, our water and power supplies are closer to our hearts."
In February, the group asked the council to conduct an independent review to see how Rodney was faring, and then put those facts to a referendum. Last week the group received a letter saying the council "could not responsibly agree to fund an independent review".
Mayor Len Brown says he shares the concerns of people who feel they will be left out of the new structure, but the Government's legislation establishing Auckland Council forbids any further reorganisation until after 2013.
Full story - The Aucklander, www.theaucklander.co.nz
For more articles from this region, go to The Aucklander