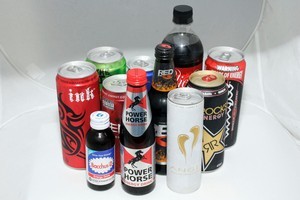 New Zealand and Australia have ordered a review of caffeinated energy drink guidelines.
Ministers responsible for trans-Tasman food and beverage regulation met in Canberra today and decided it was time to address the ongoing health concerns surrounding the drinks.
They ordered that the policy guidelines on the addition of caffeine to foods, developed in 2003, be reviewed.
Australian junior health minister Catherine King said the review would consider global developments in caffeinated products and the regulatory approaches of other countries.
The group will also receive advice from the intergovernmental committee on drugs on the issue of mixing alcohol with caffeinated energy drinks.
Ms King said the ministerial council would decide whether to refer the matter to Food Standards Australia New Zealand for further action when the review was finished.
Energy drinks are already covered by a trans-Tasman food standard, but energy "shots" and energy drinks have become widely available since it was drafted.
On this side of the Tasman they are sold under the NZ supplemented food standard and have to be labelled with how much caffeine they contain, and advice the product is not recommended for children, lactating women, or people sensitive to caffeine.
Australia does not allow Australian-made energy drinks and "shots" with high caffeine levels to be sold, but bi-lateral trade rules mean that if the product can be sold in New Zealand, it can be exported to Australia, which is reported to have given NZ manufacturers a lucrative export niche.
New Zealand Food Safety Authority officials have warned that when consumed in high doses caffeine can lead to irritability, anxiety, tremors, dizziness and insomnia.
They commissioned an Environmental Science and Research (ESR) study which said some people may experience short-term anxiety effects if consuming more than 3mg of caffeine daily for each kilogram of body weight.
For an adult, this would mean drinking less than two standard cups of coffee, other than instant coffee, or four cups of tea a day.
For most healthy adults, up to 400mg of caffeine in total a day - equivalent to four lattes - appeared to have no ill effects, researchers said, but there were no studies for chronic effects of caffeine consumption by children.
There was evidence that caffeine consumed by a pregnant woman could affect the growth of her baby.
ESR noted in its review of the scientific literature that there were significant information gaps.
There were 28 energy drinks (75mg to 240mg of caffeine per drink) and 16 energy shots (10mg to 300mg of caffeine per shot) on sale on this side of the Tasman, cola drinks had 145mg litre, and hot drinks averaged 80mg (expresso) 99mg (latte) and 55mg (tea).
Baseline intakes calculated from dietary surveys -- mostly before energy shots became widespread -- showed 73 per cent of children consumed caffeine through tea and cola-type drinks, and Auckland University of Technology nutrition expert Professor Elaine Rush said that the consumption of caffeine-containing products had risen exponentially as "energy shots" added to the consumer demand for caffeine.
Community debate should be about the need to protect children and support parents through regulation, she said.
An adjunct professor of nutrition at Massey University, Professor John Birkbeck, said there were health issues posed by the energy drinks.
"The adverse effects of caffeine under these circumstances can be a serious problem," he said.
- AAP